Women's: Daybreak Dinner & Stroll
July 27th, 2017
Ladies, save the date!
We're heading south to Daybreak for food truck dining and a stroll around the Oquirrh Lake together!
Host: Becky Zani
Date: July 27, 2017
Time: 6:45pm (walking the lake at 8pm)
We'll begin the walk around the lake at 8pm - at the northeast corner of the lake. You'll see the dirt lot for parking on the corner of South Jordan Parkway (10400 S) and Oquirrh Lake Drive.
Distance - partial loop (we can take a bridge and wind up back where we started without having to go all the way around). The walk is between 1 and 1.5 miles.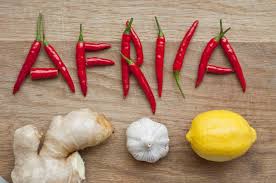 VENTURE -Swazi Salute!
July 29th, 2017
Hello,
Please join us for a REAL African gathering in honor of our latest Mkhombokati Team! This promises to be a special event to welcome back our team, hear about their adventures and relive their joys. Come find out first hand about your sponsored child or hear about the people you met when you traveled there. You can do it all WITHOUT the shots, 20 hour plane ride AND Drink the water!
We will be dining "family style"; the cost/person will include "guesting" our team and likely run around $15-$20/Venture member. PLEASE RSVP by July 25th, so we may let Bullale know how much help to bring in for our group.
Everything is prepared fresh for our party -- so an accurate count for this event is essential!
HOSTESS: K.B. Hom
email: kbhomz@gmail.com
phone: (801) 424-0252 with any questions
PLACE: The African Restaurant
1878 S. Redwood Road
Salt Lake City, UT 84104 Phone: 801-978-9673
TIME: 11:00AM - 2:00PM
DATE: Saturday, July 29th
COST: About $15-$20/ Venture Lady (includes paying for Swazi team members)
Please RSVP by clicking on the blue button below by July 23rd.
This will be an exceptional opportunity to learn more about Swazi and share in the joys of our teams travels! Hope you can join us.
Cherie Wallace
Venture Coordinator
Swazi Card Making
August 13th, 2017
Join us to spend a few precious minutes writing and personalizing a note for your precious Swazi friend! Snacks will be served.
Membership Class
November 12th, 2017
Join us on Sunday, November 12, 2017 at 12:45pm to learn more about membership at Capital Church.
You'll hear about Capital's history, vision, leadership, and beliefs. We look forward to seeing you there as you take this next step in your journey with us! Lunch and childcare are provided; RSVP required.